Property protection
Damage to buildings through break-ins, targeted sabotage or vandalism costs money – but primarily also a lot of time. One can of course insure oneself against such damage, but it is a lot easier to prevent it. ELB SECURITY protects private and commercial property or factory premises effectively and professionally. We foil many potential crimes simply through deterrence. Our activity in this area also begins with a detailed assessment on site, so that we can identify weak points and work out suitable protection measures. Modern security technology, combined with targeted use of personnel, makes for professional property protection – and most insurance companies reward this with lower premiums.
We protect commercial or private property, as well as plots of land, by means of: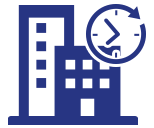 Continuous surveillance by security staff
Break-ins and vandalism can cost property owners a lot of money. We monitor your private or commercial properties around the clock. This alone usually acts as a deterrent but, in case of emergency, we take swift and efficient action. Your property is in the best of hands with us.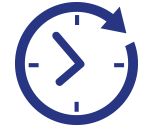 Inspections by security staff at pre-agreed intervals
Round-the-clock protection is not always necessary. We are happy to send our staff to your property at pre-agreed intervals to thoroughly check the whole site. Very few burglars take the trouble to monitor these intervals. However, we can regularly change these intervals on request.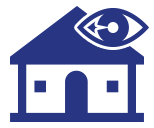 House-sitting
If you are away and you don't want to leave your house unoccupied, we are happy to house sit for you. This allows potential burglars to see that someone is living in the house, the light is being switched on and off, the shutters are being used and the newspaper is being brought in. This ensures that no-one attempts to burgle your property while you are away.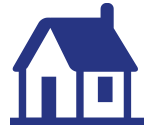 Looking after unoccupied private properties
Don't want anyone living in your house while you're away? We will take care of your property by collecting the mail and doing other things which give the impression that your house is occupied while you are away. The deterrent effect on burglars is very similar to house-sitting.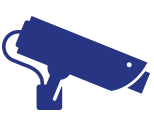 Modern security technology
There is a range of advanced security technology that we can use to protect your property. This includes visibly installed and hidden cameras, silent and audible alarms, motion sensors and many other options. If desired, we can use these to monitor your property around the clock and be the contact for the alarm.